Shootout at Q-school
Creel, Cunningham make up some ground with 67s in final stage of Web Q-school
by Gary Baines - 12/7/2018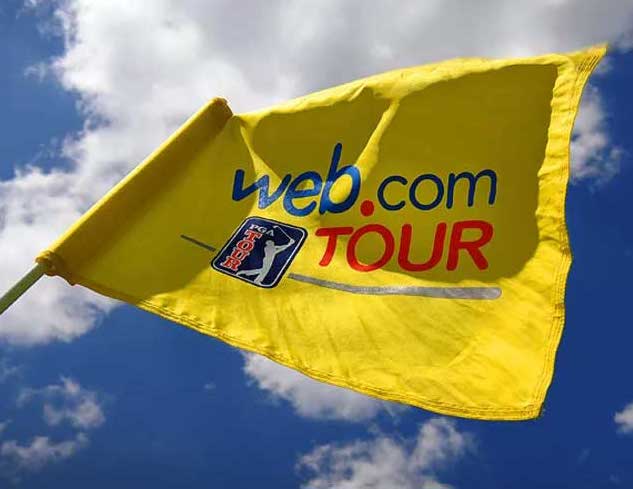 In the shootout that is the final stage of Web.com Tour Q-school, this is how it's shaking out:

The two players with ties to Colorado and the area are 8 and 7 under par, respectively, at the halfway point of the four-round tournament in Chandler, Ariz. And yet neither is currently in the top 40 -- what is necessary to receive exempt status on the 2019 Web circuit.

With leader Norman Xiong an amazing 16 under par through two rounds (65-63), Josh Creel of Cheyenne, who started his college golf career at the University of Colorado before transferring to Central Oklahoma, stands in 49th place at 8-under 136. And Boulder native George Cunningham, who grew up in nearby Louisville, is at 137 and in 65th place. Both Creel and Cunningham shot 5-under-par 67s on Friday.

The medalist after four rounds will be fully exempt for the entire 2019 Web season, while finishers 2-10 and ties will be exempt for the first 12 events and finishers 11-40 and ties for the first eight tournaments. Everyone else in the 135-man field will receive conditional status.

On Friday, Creel fired a 6-under 30 on the front nine, but played the back in 1-over 37. He made seven birdies and two bogeys on the day.

Cunningham -- grandson of the late Chuck Melvin, who played in six Colorado Cup matches -- carded six birdies and one bogey in round 2. Cunningham already has some status on the Web circuit by virtue of finishing second on the PGA Tour Canada money list, but would like to improve on that.
Here are the round-by-round scores for players with significant Colorado ties:
49. Cheyenne resident and former CU golfer Josh Creel 69-67--136
65. Boulder native and former Louisville resident George Cunningham 70-67--137
For all the scores, CLICK HERE.